With two new podiums achieved with panache, Théo Pourchaire managed to move back up to 2nd place of the French F4 Championship, organised by the FFSA Academy, in one fell swoop. At Magny-Cours, on the famous circuit that has hosted the French Formula 1 Grand Prix 18 times since 1991, the young Frenchman has also won twice in Junior, where he is only a few points from the Championship.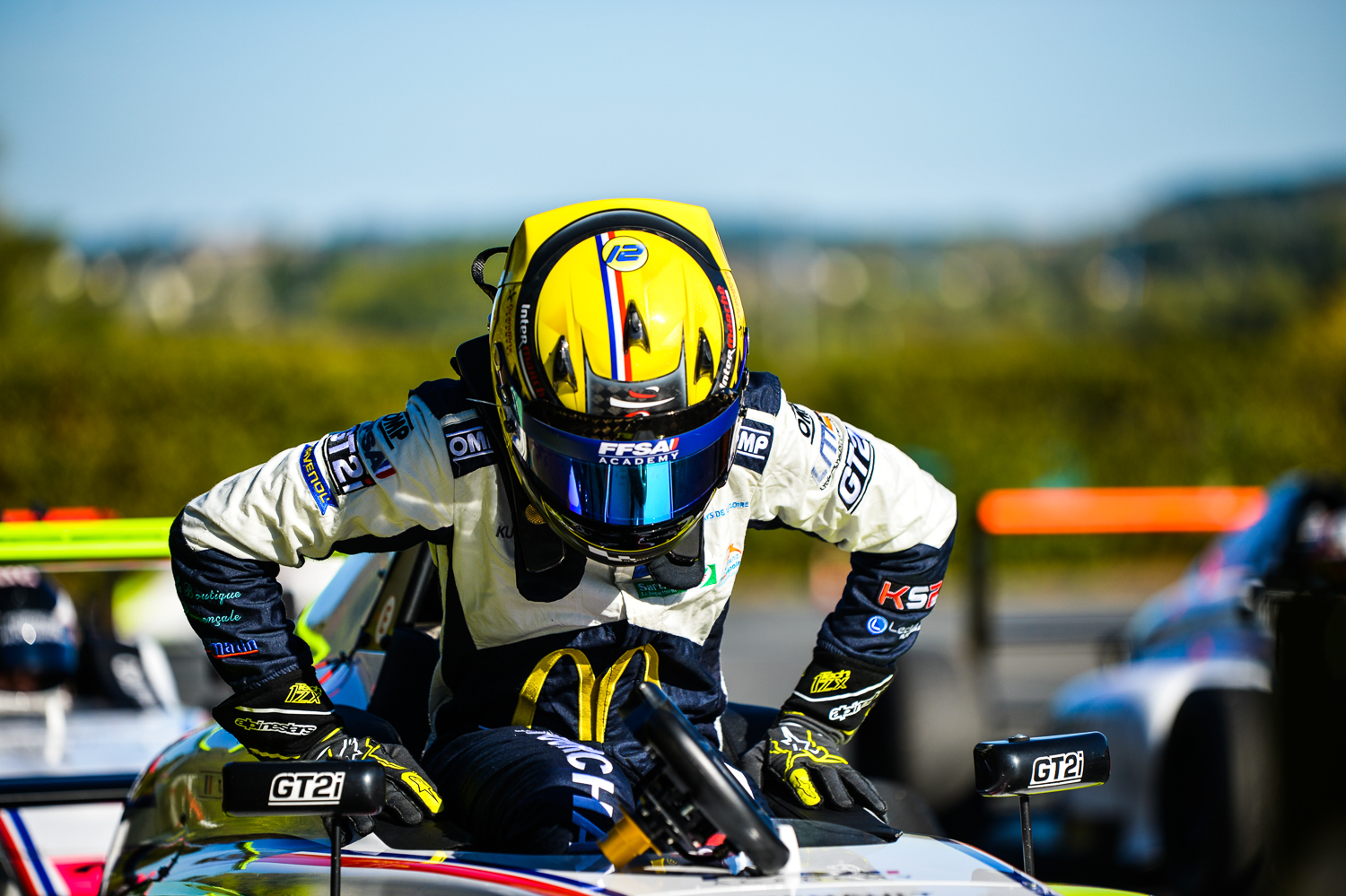 Duel for pole position
Now based at Le Mans for his education, close to the premises of the training centre of the French Federation of Motor Sport which has followed him since his start in karting, Theo Pourchaire has made the most of his return to racing. In the fifth of seven rounds of the French F4 Championship, the French hopeful was one of the two best performers of the meeting.
In posting the 2nd fastest time of free practice, only 6 thousandths from the leader, Théo Pourchaire showed all of his speed and talent. "I was hoping to confirm that during the Qualifying session. I held pole position for several minutes, when I unfortunately experienced an electronic problem," says Theo. "I had to stop on the track, which resulted in a red flag. When we restarted, I still managed to improve my time, but the problem came back and I was not able to benefit from another attempt. Two drivers ended up getting ahead of me at the end of the session."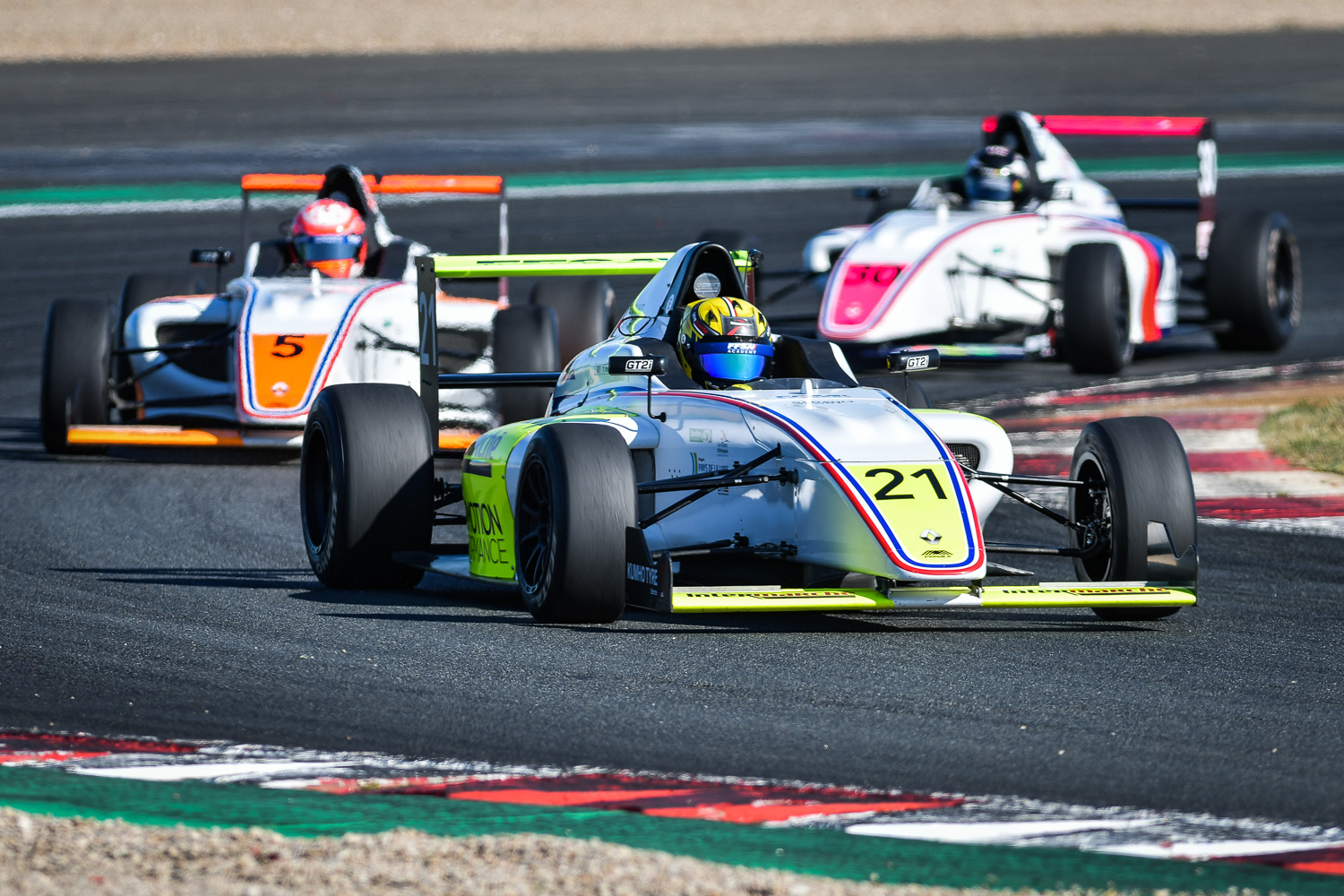 Théo storms the podium
"In Race 1, I was able to overtake for 2nd at the Adelaide hairpin during the sixth lap," continues the driver from Grasse. "But the leader, Caio Collet, was too far ahead and I could only secure 2nd place, which was 1st of the Juniors."
Despite his desire to score maximum points in Race 2, his performance was cut short because of a problem with braking from the start. But on Sunday, curtain-raiser of the FFSA GT series, always followed by thousands of enthusiasts, Théo Pourchaire would soon return to the podium. "My start was very good, I was able to overtake Ugo De Wilde at the exit of the Estoril curve. I pushed throughout the race, keeping a fast and steady pace. Although I could not stop Collet from winning, I managed to widen the gap to get out of the pack and get on the second step of the podium."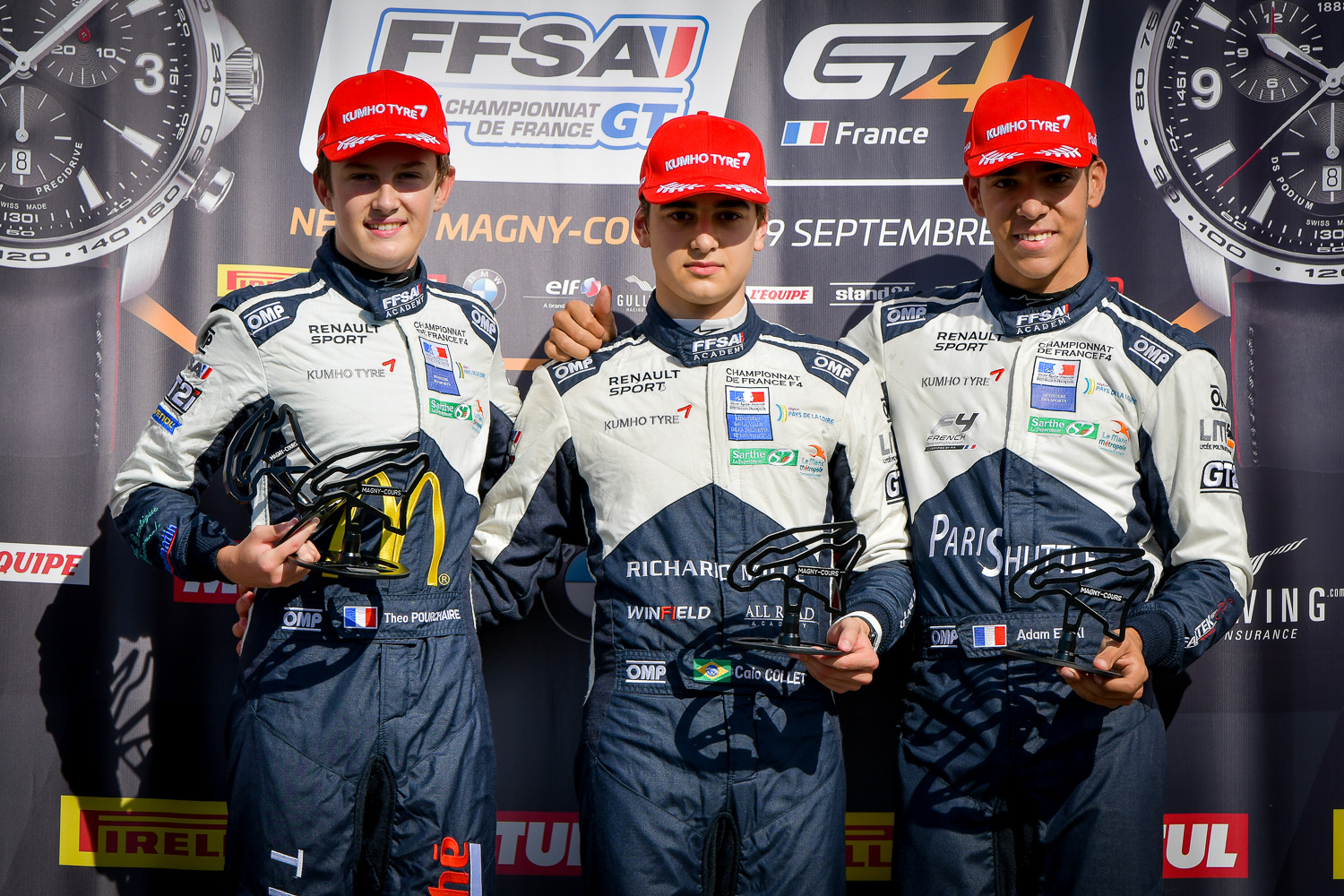 Not always very lucky with his equipment this season, Théo Pourchaire welcomed these two top three finishes with optimism at Magny-Cours, meaning two victories in the Junior ranking that he continues to dominate. As for the overall classification, he has returned to 2nd position. "The title is always possible," says Theo. "We need to believe. With the Simumotion team that trains me, I will prepare optimally for the last two meetings in October, at Jerez de la Frontera in Spain and on the Paul Ricard circuit at Le Castellet. One goal: victory!"