Théo Pourchaire only had to wait for his third meeting in F4 to win, at just 14 and a half years old. On the renowned and selective Spa Francorchamps circuit, the young driver from the city of Grasse was one of the best performers of the Belgian meeting. In addition to becoming the first Junior to win a race this season, he has returned to 2nd place in the provisional ranking of the French F4 Championship and is now close to the leader.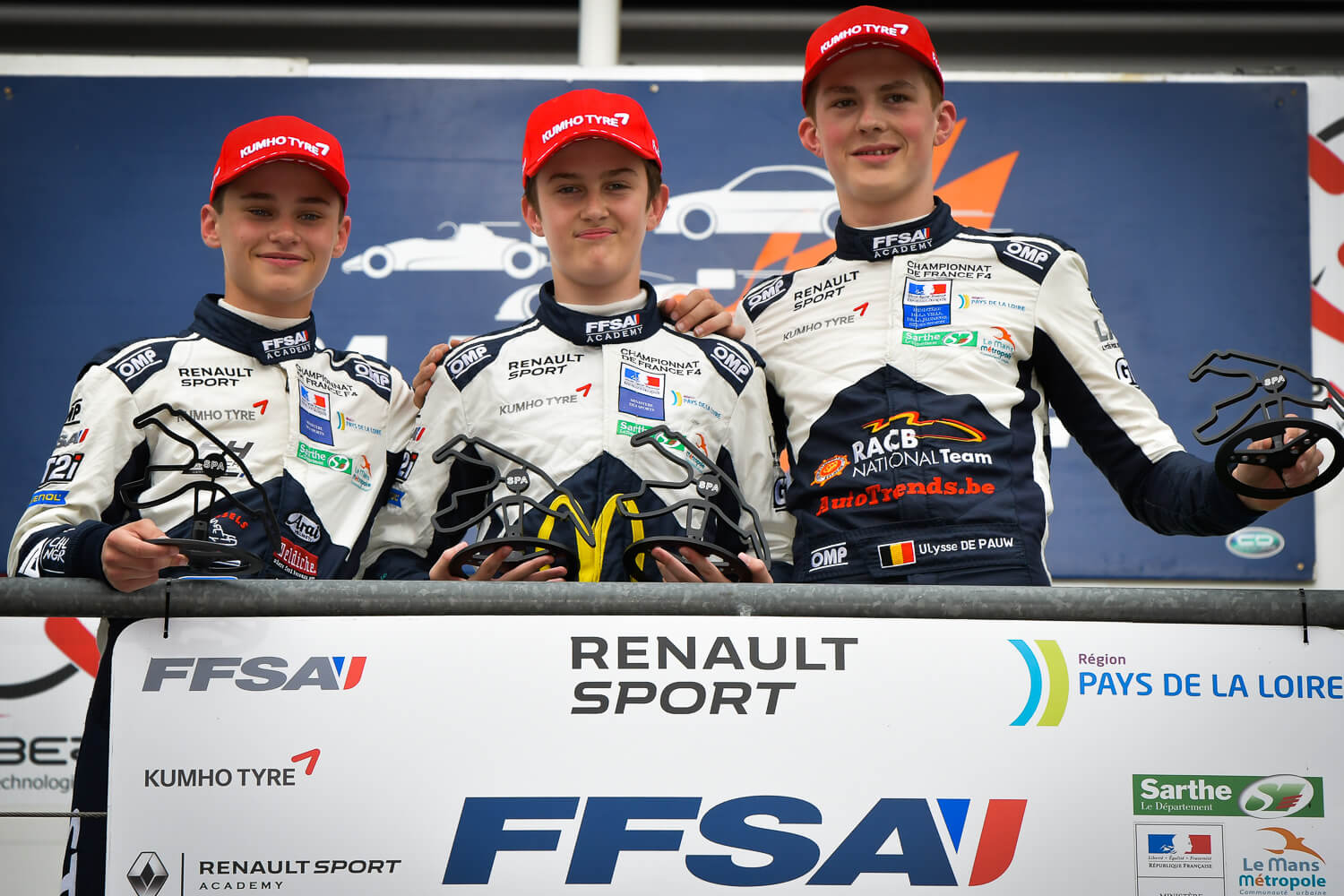 In every karting category in which he competed, Théo Pourchaire has often been one of the young-est drivers, which did not prevent him collecting victories and titles at all levels. His single-seater debut was no exception. Already very successful during the first two meetings at Nogaro and Pau, where he took several podiums and fastest laps, the talented driver has shown in Belgium that he is ready to aim for the heights in his first year in the discipline.
Another fastest lap!
At Spa Francorchamps, it all started with a rainy day during the tests. "There was a lot of water on the track, but I managed to get a good feeling in the car for the third Qualifying session", comment-ed Theo. "On Saturday in Race 1, my start to the race was pretty good, except that I had to slow down when the leaders touched and I lost some time. I found myself 4th behind Stuart White, who I tried to overtake several times. But he closed the doors a lot, it was sometimes a bit tight! He had a very aggressive driving style and I could not improve my position." Too bad, because his best lap in the race proves that he had the potential to get on the podium.
The grid was reversed for the top 10 in Race 2, so Théo Pourchaire started in 6th position. "There was a lot of overtaking, it was very exciting. With slipstreaming, I needed to choose a good strategy to gain places and get closer to the leader, without being overtaken". Finally, Theo was superior and won the race with panache.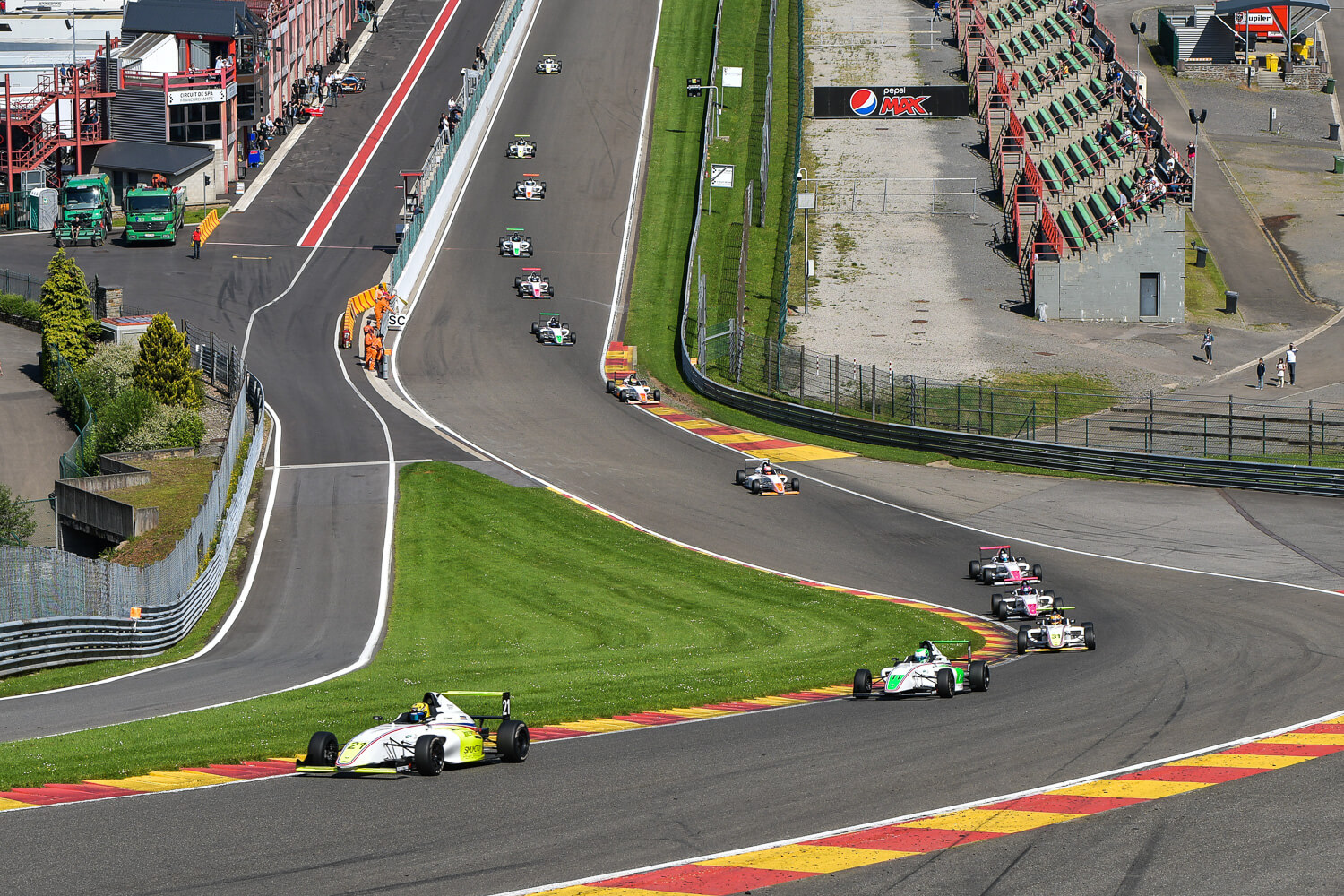 A leap in the overall ranking
On Sunday, Theo managed to score some significant points in view of the 2018 French F4 Cham-pionship. "I was fighting for the top three again. Alas, my aero setting that would save me time in the corners turned against me, because I did not have enough top speed". 4th at the finish, Theo won the Junior ranking once more and, above all, moves from 4th to 2nd overall, just eight points behind the leader.
"Spa will remain a good memory. I loved the circuit and its unique layout. The overtaking places are frequent, which is appreciated, and its reputation is not exaggerated! In July at Dijon, we will move in to the second half of the season and I really hope to achieve great things! "